McDonald's 1964 Archie Bag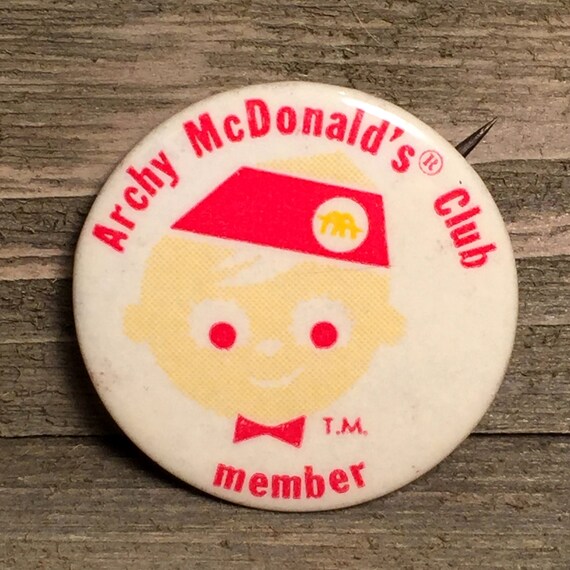 An early attempt at providing a treat with a kids meal. The Bags were released in October for Trick or Treating. One is a early idea of a McDonald character Mascot representative holding a little witches hand and the other is a Orange Promotional Bag. At the time they also issued buttons as seen in the photo above. The Bag and Character were discontinued due to a lawsuit by a DJ named Archie that did not like his name being associated with McDonald's at the time.
Bonus:
1-5/16" cello-covered tin dexterity puzzle with two BB-sized balls that roll into Archie McDonald's eyes.
Click to search eBay for: McDonald's Archie