McDonald's 1980 Diener Keshi Space Raiders & Matchbox minis
Space raiders: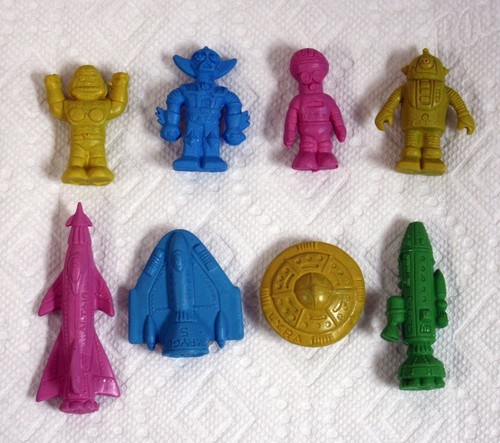 Matchbox minis: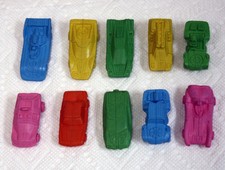 They are small rubber figures manufactured by Diener Industries. They were a popular toy company that most 70s/80s kids will probably remember for there eraser tops.
The Space Raiders are made up from 8 different figures:
Lizard Man, Tree Trunk Monster, Insectman, Winged Amphibian Creature, Veined Cranium Creature, Vampire Bat Creature, Gill Face Creature and Horned Cyclops. Each of these sculpts is based on a creature from a retro science fiction movie or TV show .
The Matchbox cars all had there own design and had ten different designs in total.