Burger King 2004 Scooby Doo 2
The first toy is Shaggy & the ten thousand volt monster. Shaggy is calm on one side and getting zapped on the other. The toy came in three parts and spins when you hit the red button. The red monster shows sparks being created inside while spinning. It also came with a bonus flashlight sheet. You would take the sheet and move a small flashlight plastic peace that then reveals monsters.
The second toy was Scooby in a mining cart. If you crank the Coolville mining launcher that Scooby attached to the image would change on the launcher.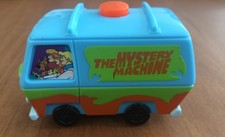 The Mystery Machine had a light up LED in it and included a clue card to illuminate with the Mystery Machine. On the bottom of the Mystery Machine is a switch to change a filter in front of the LED to make it shine two different ghosts.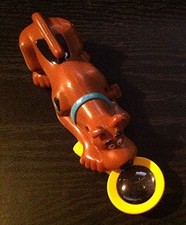 Scooby Doo finds a clue is the fourth toy. This toy has Scooby Doo with a magnifying glass and includes a mystery card. You are suppose to use the magnifying glass to find ten different ghosts in the card. The Scooby Doo is also a wind up toy.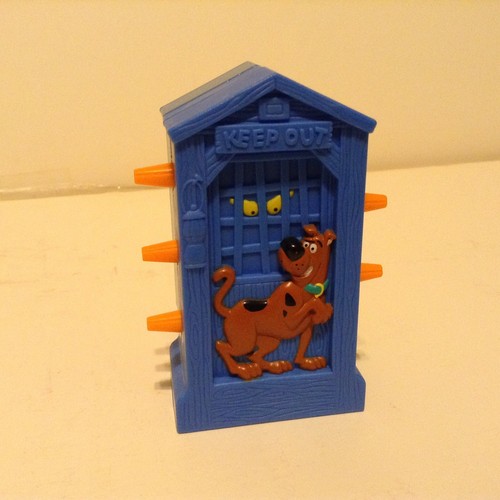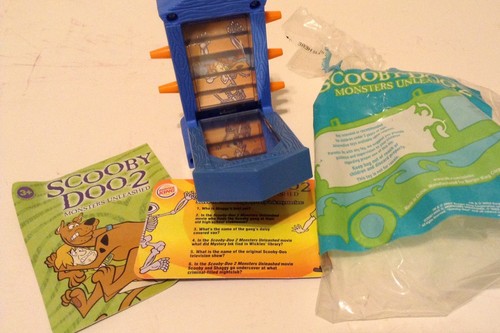 The last one is called, "Face your fears Scooby Doo" You open it up and it reveals a mirror. You spin rollers at the bottom of the unit to create images in the mirror. The images are Shaggy, Shaggy and a Skeleton monster. You can mix and match the images together. It is also included a clue card with trivia questions on one side and answers on the back of it that are jumbled. You have to hold the trivia card to the mirror in order to reveal the answers.